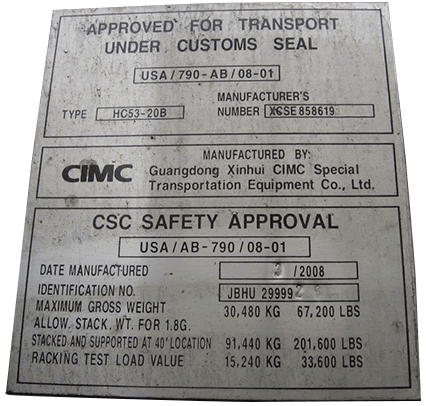 BD BIZCONTAINER SPAIN, SL is a company established in early 2014. Its activity is focused on the sale of maritime containers, such as transport units for shipments SOC (Shipper Owned Container).
This project was born with a lot of motivation and enthusiasm of its members, who have extensive experience of over 15 years as transport agents., in order to meet the needs of the freight forwarders / exporters, supplying all kinds of maritime containers, of as needed depending on the load to export, offering reliable equipment, safe and competitively priced.
We know the market needs in terms of maritime equipment and their requirements for shipment, so the different technical departments, evaluate and prepare the containers for every need. We offer advice for each application.
Once prepared the equipment with the higher standard of quality criteria, is inspected by an OCA / ECA entity, issuing The CSC Certificate, required for shipping.